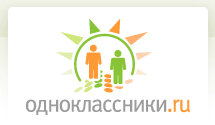 Having been refused an acquisition of contextual ad firm Begun in Russia, Google was likely looking for revansch. Well, it may has gotten one. This time, it's not acquisition. It's a business deal that would increase Google's 33 percent share of Russian search market by several percentage points. According to business newspaper Kommersant, the largest Russian social network Odnoklassniki.ru is testing Google as a site search engine. The social network would generate additional $1.5-2 million per year from Google ads, said the newspaper.
If the parties go ahead with a revenue sharing deal, Google will not yet catch up with the leading Russian search engine Yandex but will certainly get closer in terms of market share and audience reach. Yandex has 54% share of Russian searches.
In May 2007, Yandex agreed with LiveJournal-owner SUP to power site search on LiveJournal.ru. The signed agreement's in effect at the least until LiveJournal.ru would make the first million dollar from contextual advertisements Yandex.Direct.
Odnoklassniki.ru, which is led by newly hired CEO Nikita Sherman, has recently introduced new ways to monetize its 6 million daily users with SMS payments for premium features. In the first quarter of 2008, the site generated less than 10 percent of its revenues or $0.3 million from selling contextual advertisements. The ads were reportedly provided by Yandex.Direct.
Odnoklassniki.ru is majority owned by the leading Russian internet investor Digital Sky Technologies (DST) and its affiliates. The site, which has 25 million registered accounts, was founded by Albert Popkov in 2006.