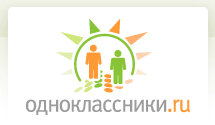 An interesting story about the founder of the leading Russian social networking site, Odnoklassniki.ru, has been uncovered today by business newspaper Vedomosti. The newspaper obtained the documents that a UK-based i-CD Publishing had accused Albert Popkov, the founder of Odnoklassniki.ru, in copyright infringement and breach of contract. i-CD Publishing wanted to obtain ownership, assets and revenues of Odnoklassniki.ru from the founder and other owners. The first hearing made place in London's High Court last September, according to the business newspaper.
Albert Popkov worked for i-CD Publishing in 1999 – 2006. He participated in developing online directory 192.com and social network Passado. in March 2006, Albert launched Odnoklassniki.ru. The site has more than 25 million registered accounts and 6 million daily users. Having generated revenues of $3.3 million in the first quarter, Odnoklassniki.ru was expected to reach $30 million revenues in 2008.
Odnoklassniki.ru, which is led by CEO Nikita Sherman (who was hired this fall), has recently introduced new ways to monetize with SMS payments for premium features. Odnoklassniki.ru is majority owned by the leading Russian internet investor Digital Sky Technologies (DST) and its affiliates.
To read the story, you can translate it from Russian into other languages using online machine translation from PROMT.