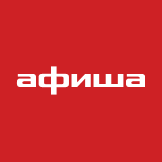 Prof-Media, which owns leading Russian online portal coimpany Rambler Media and entertainment content magazine publisher Afisha, will merge the two companies. The merged company under Rambler shall have annual revenues of over $150 million and challenge the Russian Internet maket leaders Yandex, Mail.ru/DST and Google in Russia. I think that combining Afisha and Rambler would improve operational effeciency and provide Afisha with traffic from Rambler properties.
Olga Turischeva, who became Rambler CEO in April 2009, is going to leave Rambler Media by the year-end. The Rambler-owner Prof Media has appointed Nikolay Molibog as new CEO of Rambler. Previously, Nikolay Molibog was CEO of Afisha publishing house, which is owned by Prof Media.
Afisha publishes leading entertainment content magazines and web-sites Afisha.ru and NightParty.ru while Rambler operates a leading online portal in Russia, Rambler.ru.
Rambler's search market share in Russia decreased from 4.9% in March 2009 to 2.6% in June 2010, according to LiveInternet.ru. Rambler's advertising revenues declined over the past year. The expenses declined even faster, which improved operational profitability but that may be not enough for Olga Turischeva to stay in. She could re-join Vimpelcom (Beeline) where she worked prior to Rambler.